WELCOME TO FLUTRONIX'S ONLINE STORE!
---
---
---
---
ALBUMS: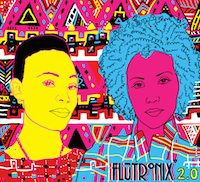 2.0 features Flutronix's new and improved urban art pop sound. Described in The Wall Street Journal as "…a unique blend of classical music, hip-hop, electronic programming and soulful vocals reminiscent of neo-R&B stars like Erykah Badu."  The tracks range from vibrant new original songs to classic remakes like the duo's cover of Sweet Dreams by the Eurythmics.
USA / Non-Japan:
Japan: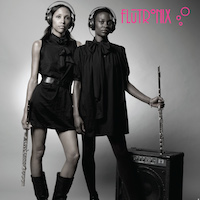 Flutronix's self-titled debut album was released indepen-dently on Flutronix Music in 2010. The album, which features original works for flutes and electronics produced and composed by the duo, received praise from critics across the nation, including Time Out Chicago, NewMusicBox and more!
> Order Flutronix CD  SOLD OUT
> Download Flutronix on iTunes or Amazon
---
---
Merchandise:
Flutronix fans can not only enjoy the music, but other fun goodies as well!
Coffee Mug
Enjoy a hot beverage in this 10 oz., white ceramic mug with the signature Flutronix logo.
$10  SOLD OUT